At Women's house of prayer, we come together to lift up the needs of our church and others.
---
"Even them I will bring to My holy mountain,and make them joyful in My house of prayer. Their burnt offerings and their sacrifices will be accepted on My altar; for My house shall be called a house of prayer for all nations." Isaiah 56: 7
---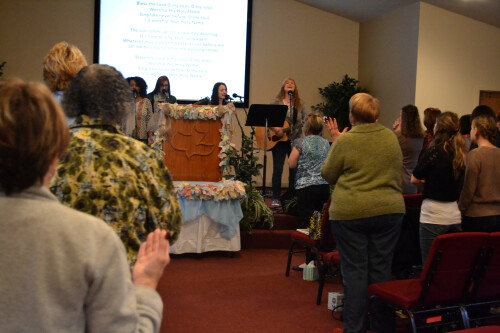 The Women's House of Prayer is an integral ministry to the church of Calvary Chapel Cardunal.
Over the many years that we have gathered together in prayer, we have had the privilege to witness the Lord do mighty works for His glory in answer to many of the prayers that have been lifted up through the ladies that attend Women's House of Prayer.
It is a true blessing to go boldly before the throne of grace that we may obtain mercy and find grace to help in time of need. Hebrews 4:16

The main focus of Women's House of Prayer is specifically prayer.
We come together to extend thanksgiving and praise to our loving Heavenly Father, as well as to intercede on behalf of others, our church ministry, and for our own personal needs and concerns.

We Meet Once a Month

Time: 7:00 to 8:30 PM
See sidebar for upcoming dates
Questions about Women's House of Prayer? - Email us